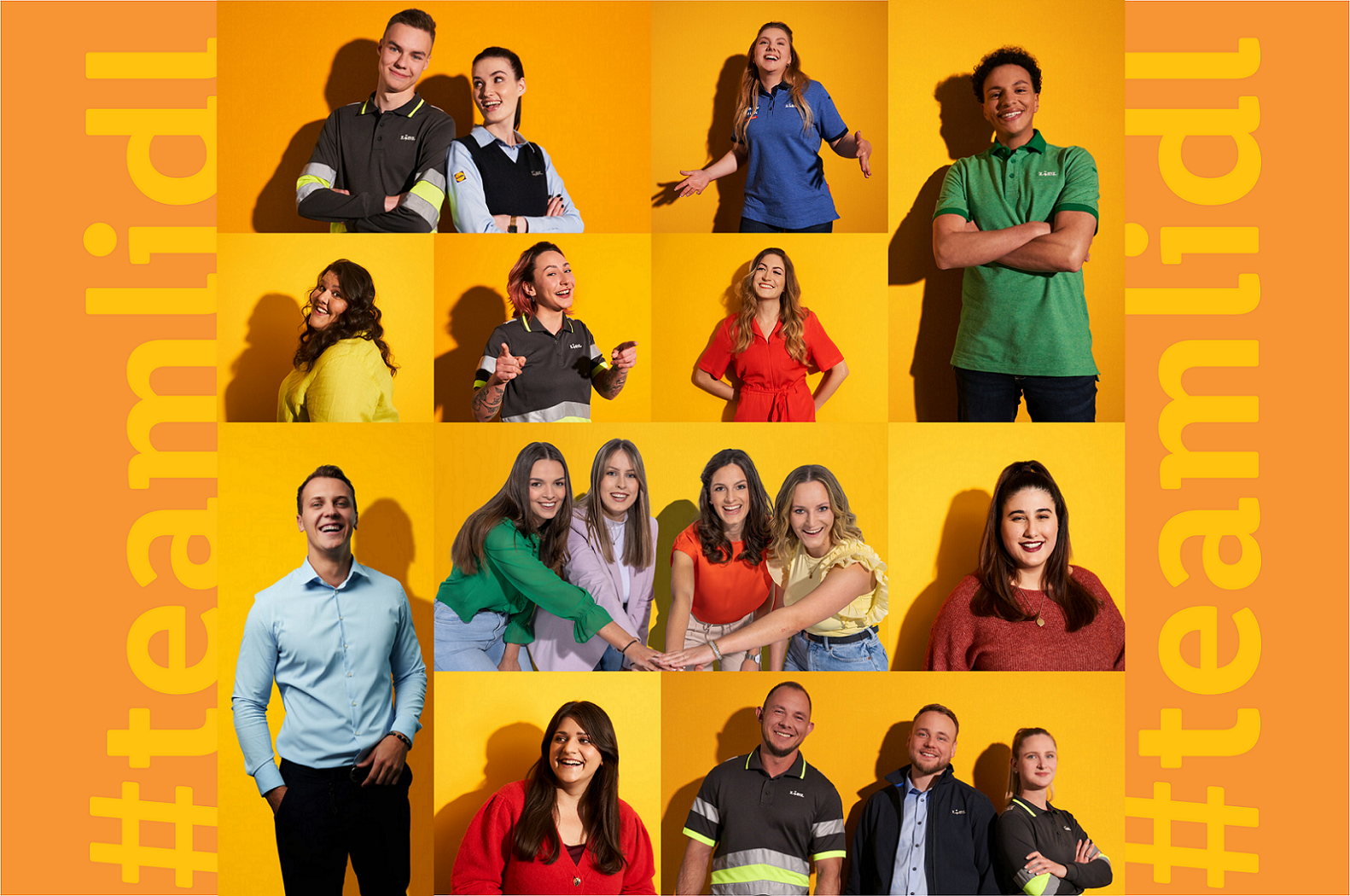 Get to know us - Lidl as an employer
Around 376,000

employees worldwide

Over 30

countries

Around 12,200

stores

Over 20

languages
Without our employees we wouldn't be where we are today. Meaning every day, our employees contribute to making Lidl's success possible. That's why we encourage our employees to take responsibility and promote their development. A good working atmosphere, respectful treatment and a motivating working environment are essential to us - whether in our stores, regional distribution centers or in our administration.
Together we are #teamlidl and work efficiently and dynamically for quality and success. As part of an international company, we offer many opportunities. Our managers encourage and challenge, and as a team we ambitiously implement solutions.
What can you expect from us?
We enable careers and provide personal and professional development trough training in many varied professions. Attractive working conditions and respectful cooperation are the basis for our success. We love to see our employees strive that's why we promote their development and encourage them to engage in lifelong learning. As part of #teamlidl you can rely on fair treatment in a dynamic, high-performance company. We master new challenges together and have great confidence in all our colleagues. Every single employee contributes to the success of the company as our success is based on the tireless commitment of each and every one of our #teamlidl.
As a team we work together every day to make Lidl better.

Our Awards